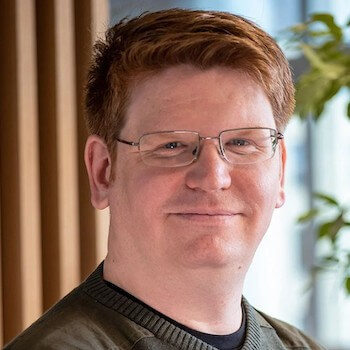 Jakob Freund – Co-founder and CEO of Camunda – responsible for the company's vision and strategy. He's also the driving force behind Camunda's global growth and takes responsibility for the company culture. He holds an MSc in Computer Science, co-authored the book "Real-Life BPMN" and is a sought-after speaker at technology and industry events.
Insights:
• Understanding low code – no code and pro code
• Why has Jacob been so successful in business?
• When is the right time to bootstrap a business?
• Understanding open source
• What is Camunda's work culture like?
• Is the cloud market as hot as it looks?
Key Discussion Points:
[00:09] Getting to know our guest, Jakob Freund
[00:33] What does Camunda do?
[02:52] The low codes and how they relate to Jakob's system
[06:57] The disadvantages of purely depending on low codes when developing solutions
[09:41] What has made Jakob's company so enormously successful?
[13:11] What drove Jakob and his partner to bootstrapping?
[17:75] What's the best time to bootstrap a business?
[20:49] The source of Jakob's entrepreneurial passion
[28:43] Why do people exit their companies?
[30:12] Why Jakob and the company decided to have their source codes as open source and how it has worked for them
[31:50] Why is a free open-source license essential?
[33:26] How Camunda benefited from open-source projects
[37:26] Open source and how it changed
[39:14] What is open source?
[43:09] Camunda's transparency
[44:24] Work culture at Camunda
[49:11] Camunda's goals for the next ten years
[51:11] Jakob's take on the cloud market
[54:27] Jakob's advice to young people who want to become entrepreneurs
[56:43] Choosing a business partner
[01:00:07] Jakob's take on work-life balance
[1:08:31] Jakob's favorite books
[01:10:40] Jakob's message to his 20-year-old self
[01:11:13] Jakob's message to his 30 years old self
Interesting Quotes:
"Low-code is another tool in that toolbox that you can apply in order to speed up the development process, or to make sure that business stakeholder's needs are understood better."

"If all you have is a hammer, every problem looks like a nail."

"When all you have at your disposal is low code, you will hit a ceiling. It will become very complicated for the people that are supposed to implement your application. Because suddenly, you need to both implement a relatively bespoke complex environment with a limited set of tools."

"Market dynamics are like surfing, the waves come in, or they don't."

"One of the things which made the computers interesting was that you could do a lot of things with them, but you had to learn how to do it."

"Where growth is really driven by the product itself, people want to use it, and they want to buy it."

"If you're a product person in the sense that you're really excited about your product, you love your product, you love to see people using it. You're smart enough to monetize it. That is a great source of energy to keep going, even when things are difficult."

"Community is a very big, cornerstone-important pillar for the success of such a product."

"Open source, as a distribution model, is an effective strategy to get your product out to the market and to get feedback on your product that you need in order to make it better."

"It's better to make a bad decision swiftly, than a great assumption a lot more slowly."

"Process orchestration is the ability to execute high numbers of business processes end to end by stitching together different systems and devices."

"Running your own company comes with a lot of work. It comes with a lot of stress and uncertainty. You need to be ready for that."

"Be aware of your weaknesses – for example, if you are harmony driven, work on your capability to confront others with problems or find someone who helps you in doing so. "

"Finding the right balance in your life is most important."

"When you're in a mode where you're feeling stressed, and not really enjoying yourself, it's time to reflect and figure out what you can do in order to make your life enjoyable."
Book Recommendations: