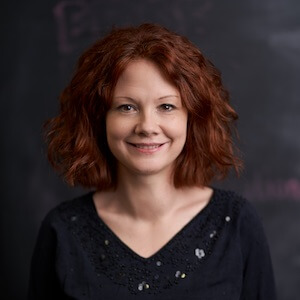 Julia Doll is Head of Innovation & UPLIFT for Vodafone Germany. She drives multiple innovation topics in an open innovation approach and is Founder and CEO of Vodafone UPLIFT. Vodafone UPLIFT is the accelerator program of Vodafone Germany. UPLIFT is looking for innovative IoT or Cloud-based start-ups for a cooperation in order to scale up businesses – together. As an equal partner, UPLIFT offers an international network of IoT & cloud experts, market access on the sales side, a strong community, as well as marketing and communication activities. Before joining Vodafone, Julia worked at E-Plus Mobilfunk in the strategic business development and PwC in different strategic business development projects, always triggered and passionate about innovation and future topics. She holds an MBA in European Economics.
Insights:
Julia's backstory
Working with startups
Julia's work at Vodafone and Uplift
Julia's Definition of innovation
About Business Development
Julia's interesting moments
The future of IoT
Advice for becoming head of innovation
Work-life balance
Julia's advice to her younger self
Key Discussion Points:
[00:28] Getting to know Julia
[07:59] What did Julia study?
[10:45] Julia's journey to working with startups
[13:24] What's the goal of Uplift, and how does it work with startups?
[17:58] What other investments do Julia's company make?
[20:26] What is innovation to Julia?
[21:30] Julia's definition of business development
[24:32] How was Julia able to access the right startups when Uplift started?
[31:13] Moments that Julia is most proud of
[36:09] 5G in the cloud context
[39:44] Where does Julia see IoT in the next ten years. What's the future of IoT
[41:05] Who will benefit from the 5G development?
[45:22] Julia's advice to someone who wants to become head of innovation
[47:04] Was Julia's journey different because of her gender?
[48:41] Work-life balance. Does one need a supportive partner to achieve a work-life balance?
[50:15] Julia's favorite books
[51:26] Julia's advice to her younger self
Interesting Quotes:
"Innovation is an invention. You come up with something new, but which definitely needs to be paired with a value."

"What I always tell my team is, you need a passion and patience, at the same time. You need to transport a vision."

"Size matters for relevance."

"Running innovation in a large corporation, you cannot do it on your own. You always need followers, people buying your vision, and a team."

"Successful people always having a strong partner next to them, supporting them throughout their journey."

"There is no master plan. I don't think that you can plan your life in like every single step."
Book Recommendations: