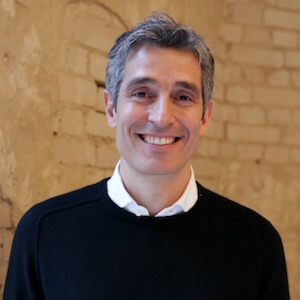 Mico Pütz is the founder and a managing partner of the Young Digitals Consulting Agency in Berlin.
After finishing his Economic Engineering studies at the TU Berlin, he began his career as a software development team leader at the eCommerce shop provider Intershop. Mico then switched to eBay in Dreilinden, Berlin, where he built the platform and an Interface for software partners of the online marketplace. With his team he scored the highest API usage worldwide and won over various B2B software providers from magento to SAP. After leading several product management teams he chose to become self-employed and started this new chapter with building up a number of teams as a partner of 4sxs Consulting.
In 2012 Mico founded the Young Digitals Consulting GmbH – a company that combines hard IT skills with soft coaching skills and therefor proves itself as a unique partner and guarantee of success for digitization projects in different organizations. Since 2018 Mico Pütz also has been working as a certified coach for Emotional intelligence.
Insights:
• Mico's back story
• Mico's agency
• Emotional Intelligence
• Digitalization Vs Innovation
• Impacts of digitalization on society
• How Non-IT business handle the IT part of their business
• Emotional intelligence and company culture
• Raising children in the digital age
• Mico's favourite books
• Mico's advice to his younger self
Key Discussion Points:
[00:08] Getting to know Mico
[01:27] What motivated Mico to start his agency?
[03:14]Emotional intelligence. What is emotional intelligence, and what makes a great team?
[05:48] Examples of what emotional intelligence can do
[10:30] Emotional intelligence and company culture: Is emotional intelligence core for company culture?
[11:44] How does Mico test emotional intelligence?
[13:36] Do digitalization and innovation always go together?
[16:10] Biggest impact and for the society, in the context of digitization
[20:10] How are countries preparing for digitalization and innovation?
[31:02] How the non-IT Company should handle their IT part of their business?
[35:29]How to transfer knowledge to teams
[43:27] How to raise kids in the digital age
[52:30] Mico's favourite books
[53:37] Mico's advice to his 20 year old self
Interesting Quotes:
"Have the courage to do nothing and not to always put stress on certain things you're right there."

"Natural interests come together with emotional stability. If you're able to be interested in certain things and have a broad interest in graphics, this is the foundation for creativity. Creative means you can come up with ideas and you have the foundation behind it because you know, certain things, we have a broad knowledge."

"I like the perspective more that, you don't stay in front of the kids to keep them from crossing a border. Rather, stay behind them and foster their emotional intelligence. Confirm their emotions, elaborate their feelings here and there, and help them cope with that, rather than be against them."

"If you force a process into a team, which is dysfunctional, you will not make that team better. Chances are the team becomes even worse."

"We've reached our goal if our clients are enabled enough to take over from us."

"If you don't have knowledge in-house, certainly start with external experts, but don't miss out to, you know, transfer their knowledge to your people. Otherwise, those solutions that external companies come up with are not sustainable."

"It's dangerous to say how a different kind of a certain country performs in digitalization if you didn't live there."

"We need to set frameworks and design our politicians and ourselves need to design society rules for the future so that, those innovations are channeled in the right directions."

"Digitalization is, is in the end process of renewing things, and transforming things."

"Emotional intelligence means to be aware of your own emotions, and also be transparent about your own emotions first."
Book Recommendations: