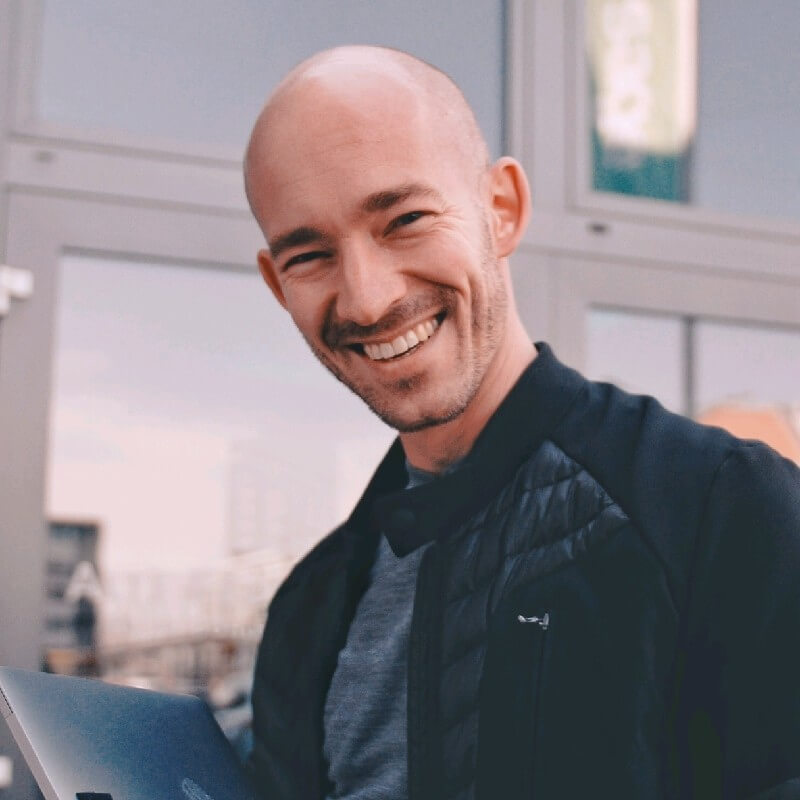 Christoph is a filmmaker at heart, a keynote speaker and has been an entrepreneur since high school. After graduating from St. Gallen University, he co-founded a mobile phone reCommerce company which grew from 1M to 31M revenue in less than 5 years. Christoph understands that scaling a business doesn't just mean more manpower. Instead, he devotes himself to inspiring individual productivity and self-determined work, with the help of the latest online collaboration tools and 'new work' methods. This new digital setup has triggered many requests from fellow entrepreneurs and large corporations to support them in building the same environment in their
Insights:
• The purpose of entrepreneurship and how to handle it.
• Leadership styles used by the founders of companies.
• Scaling and growth of businesses.
• Cloud tools and how to handle them.
• The importance of motivation and innovation in work environments.
• The importance of studies and learning in a career.
• How we can educate and train our children better for their future careers.
• Dealing with the challenges of a work environment.
Key Discussion Points:
[6:01] How Christoph helped Facebook launch in Germany through his Ambassador Marketing company.
[10:22] How to scale an organization in the right manner, and how scaling is related to communication.
[15:50] How a company can deal with failures, criticism, and emergencies.
[20:39] The importance of "search" options and the right keywords on cloud platforms.
[23:44] Importance of cloud tools like G-Suite and Office 365.
[26:01] How studies and learning help in career building and management.
[29:44] What leadership style is used by a good founder.
[38:18] How to work consistently and keep going as an entrepreneur.
[44:00] What is an ideal work environment and set up for entrepreneurship.
[49:07] How to bring about a change in what children are taught and what they believe in promoting better work ethics and purposeful, motivated work.
Interesting Quotes:
"At some point, I stumbled upon the very first – one of the very first inspirational videos on YouTube in 2006 that was the amendment speech by Steve Jobs who said follow your heart and your intuition, and the next day I told my boss I'm gonna quit."

"The idea of scaling for the sake of scaling, I think, is a very dangerous – what, of course, is the idea that you're big enough to dominate a market. I don't see size as the main factor."

"If you're a data protection officer in a company, read what it is, see what's the potential behind it, search."

"We cannot influence anything in our lives – nothing – we can only influence how we react to it."

"I learned over the course of the last 10-12 years that doing what I like and doing what I really want are much different things."

"Work can become something that makes you stronger instead of weaker if you find something that you really, really want to do."

"You make your mind up about what your really, really want to do. If more people would ask themselves that, more people would leave their current jobs or reduce it to a certain amount."

"There is no straight line, and everyone has their own story in a very individual way, and accepting a story as your life is also a very important learning – a hard thing to do."

"Look on your life and accept it as your life with every up and down, seeing the colors and contrasts, the mountains and the valleys, with the same gratitude."
Web Recommendations:
Book Recommendations: