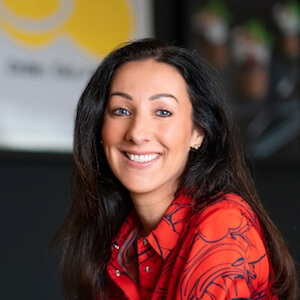 Doreen Huber is one of the most respected female entrepreneurs in Germany. As the Founder & CEO of LEMONCAT, she is successfully digitalizing the market for business catering since 2016.
LEMONCAT is as an online marketplace for business catering that helps you finding the best local food for your meeting, conferences and events.
After starting out as an entrepreneur in various companies with a strong focus on sales already in her twenties, she especially left a mark in the European startup scene (and beyond) in her roles as CSO at Lieferheld and subsequently COO of Delivery Hero (4bn EUR IPO in 2017) from 2011-2013. Prior to that, she held various C-level positions and scaled companies throughout Europe and the US.
Living and working in Berlin, Doreen is also an active angel investor in various companies. Moreover, she has been chosen to participate in the Atomico Angel Programme, led by Atomico's newest Partner Sophia Bendz with support from Associate Will Dufton, to help activate a new generation of angel investors who are well placed to discover the most innovative and ambitious founders at the start of their journey. She was selected due to her diverse perspective, unique network, and operational experience.
Insights:
• Listening to your gut feeling
• Challenging ideas
• Have a strategy on how to scale and face challenges
• Thoroughly read financial contracts
Key Discussion Points:
[3:55] Describe your decision-making process
[4:50] Did you always go with your gut feeling
[5:50] How do you remind yourself to stick to what you have learned
[7:50] How to define innovation
[10:00] What did you learn from building your market place
[13:50] How do you pace the scaling
[16:00] What were your biggest challenges and how did you solve them
[17:45] What advice would you give people in similar situations
[19:05] How do you decide to take action
[21:45] How do you set goals with your company
[23:55] How do you keep a good team of employees
[29:55] Special way to handle how to find the best people
[30:35] Tips on financing
[33:00] Advice for a founder
[34:00] Difference for a female founder
[35:45] Work/life balance
[37:40] Do you think about work all the time
[38:55] How did you start meditating
Interesting Quotes:
Go test things – "Is it working or not?"

At what age to start a company – "Start as soon as you can"
Book Recommendations: