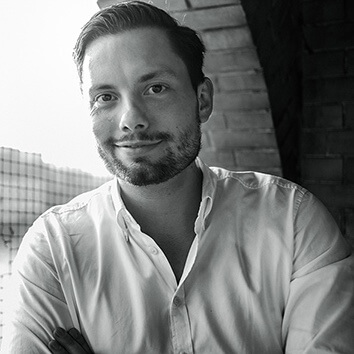 Stephan Heller is the founder and managing director of FinCompare GmbH, a fast-growing online platform for SME financing since 2017. In 2015, he founded Watchmaster – the European trading platform for new and used luxury watches. He led the company for a year as CEO, thus shaping the digital transformation of the watch market. Previously, Stephan worked for the international discount portal Groupon. Most recently from 2013 to 2015 as Head of Merchant Marketing in London. There he was instrumental in the success and strong growth of Groupon in Europe.
Further career positions were as investment analyst at the medium-sized investment company Waterland and as management consultant at the global strategy consultancy Roland Berger. Stephan Heller also worked for BMW in Tokyo and for UBS in London.
He holds a bachelor's degree in communication science from the University of Vienna and a master's degree in international management from ESCP Europe in Paris, London and Berlin.
Insights:
• The most important role of a founder
• How Stephan used an entrepreneurial mindset while jumping industries
• Why Stephan believes there is no such thing as work/life balance
• His secret power to keep perspective while building a business
• Reframing struggle to help you (and your business) thrive
• The key thing when you aren't the expert
• Why innovation isn't bigger than new software or equipment
Key Discussion Points:
[0:33] Introduction: Stephan's career move from communications to watches to finance
[4:55] Where did you develop your entrepreneurial mindset?
[9:00] Key books & experiences
[12:37] Can you have work-life balance and run a startup?
[16:00] How do you manage teams when you're not an expert?
[20:04] What is innovation to you?
[21:20] Innovation in a startup vs "innovation" in a traditional business
[23:23] How do you prioritize? How do you maintain and drive your culture while growing?
[26:14] Can you give a practical example of aligning your company while growing?
[30:48] Building a marketplace is hard. What tips can you give to aspiring entrepreneurs who want to build one?
[35:40] How do you keep learning on a busy schedule?
[39:20] When do you want to stop building startups?
[41:38} If you could go back in time, what advice would you give yourself?
Interesting Quotes:
About the fintech space:"I truly believe it is one of the largest markets I have ever seen…"

"The key role of a founder is that you have to take the decision."

"You have to make sure that your work is fulfilling part of your life…because otherwise nothing will make you happy…"

"There's always struggle in some way or form."

"You need to understand where your weaknesses are and where you need to hire people.."

"Space is structure…"

"At the end of the day, am I driven by innovation? Not really. At the end of the day. I'm driven by markets, by business opportunities."

"Innovation comes at a price"

"Every time an organization doubles, it breaks in half."
Book Recommendations: