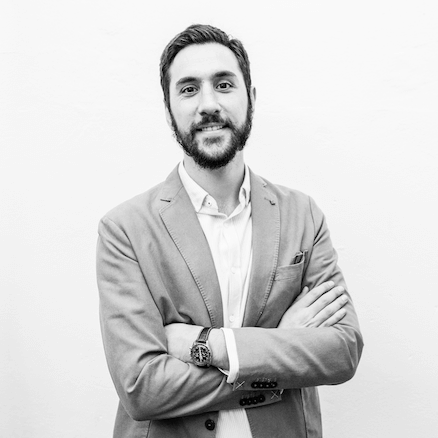 Javier is an entrepreneur and lean product innovation expert. After a stay at Wunderlist, he founded Proudsugar and helped high growth businesses increase conversion rates and retention for 7 years. Projects include Pluto.tv (acq. Viacom), Moviepilot (acq. Webedia), Plug.dj, Open.me (acq. Threadless). He now runs LEANcrush, helping startups and corporate ventures to launch, test and discover scalable business models with lean innovation and discovery-driven growth.
Insights:
• Javier's journey into entrepreneurship and product management
• Transitioning from corporate world to entrepreneurship
• Business marketing
• Challenges faced by start-ups
• Challenges in product management
• Books for product managers to read
Key Discussion Points:
[00:00]: Javier's introduction
[02:14]: Working at Oracle
[02:36]: Beginning of Javier's entrepreneurship journey
[04:23]: Working for Wunderlist
[05:05]: Freelancing for other start-ups
[09:48]: The most common mistake start-ups make
[12:59]: Core product-market fit
[19:03]: Identifying a customer profile and the pain points
[22:49]: Customer segmentation
[26:04]: The three horizons
[36:16]: Exactly how does Javier work with companies?
[40:05]: The AB tests
[46:51]: Books to read
[53:07]: Message to 18 years old Javier
Interesting Quotes:
"Do not get discouraged by other people around you that really don't believe or understand what you're doing."

"Give yourself time to make great connections."

"Try to think about life with a system's perspective."

"Entrepreneurship is finding a value inside uncertainty in uncertain conditions."

"Risk is the highest form of waste that you could have in a system."

"It's the market risk that takes most companies down."

"When you identify value, sometimes if the value is strong enough and your competitive standing isn't, the only metric that matters is really gaining a competitive advantage."

"The mind-set around discovery should be not about meeting a product and road map feature with deadlines and dates."

"If you're only working on horizon one, then you will never stop working on it."

"Entrepreneurship is filled with high uncertainty, and discovery is basically the best way to tackle that."

"Traction for me is the amount of value we're able to capture right from the value we create, and obviously, a minimum set of that attraction should be defined in a core product-market fit."

"It's not just about the product, it's about making a whole business model work."
Book Recommendations: