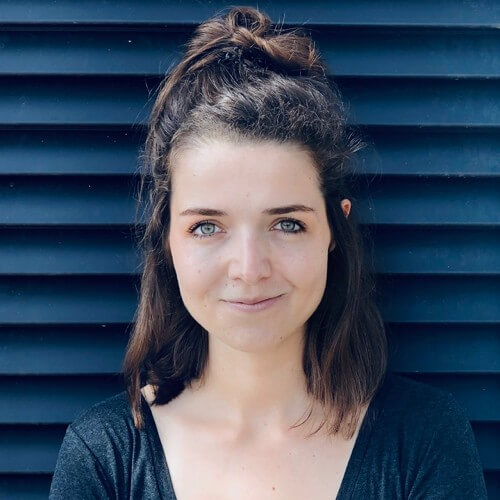 Magdalena Zadara is currently the product manager of Fernarzt, a telemedicine start-up based in Berlin. Trained originally in (physical) product design, she combines human-centered design with her experience working in agile software teams to build a platform that solves for actual user needs, all the while navigating the complex world of German healthcare regulation.
Before joining Fernarzt, Magdalena helped incubate four ventures at BCG Digital Ventures, most notably the voice-powered lab assistant for life scientists, LabTwin. Outside of the "product" part of her job, Magdalena enjoys experimenting with and refining best practices for team building, communication and general team well-being.
Insights:
• What are product managers and what impact do they have to a business?
• What does a product manager do?
• What challenges do product managers go through?
• Resources to help you get started in a career in product management
• How can you become a product manager?
Key Discussion Points:
[00:05]: Magdalena's introduction
[06:33]: The pros and cons of working in a cross-functional culture
[09:33]: Does a product manager get involved in user testing?
[12:00]: What is product management like in the telemedicine industry?
[16:58]: Challenges that startups in the medical sector go through
[23:04]: Words of wisdom for aspiring product managers
[24:50]: Why a female product manager has advantages to lead a team
[28:16]: What does Magdalena read?
Interesting Quotes:
"Give yourself time to figure out what you're good at."

"Prototyping and testing beforehand is part of the job and, it's inevitable."

"Success of a project was oftentimes is dependent on the quality of the counterparts on the client-side."

"The tech industry uniquely shares knowledge for free"

"Take time to decide what you want to do, it's never too late for a change"
Book Recommendations:
| | Liquid Modernity – Zygmunt Bauman |
| --- | --- |
| | Superintelligence: Paths, Dangers, Strategies – Nick Bostrom |
| | Future Ethics – Cennydd Bowles |
| | Hello World: Being Human in the Age of Algorithms – Hannah Fry |
| | Product Management in Practice: A Real-World Guide to the Key Connective Role of the 21st Century – Matt LeMay |