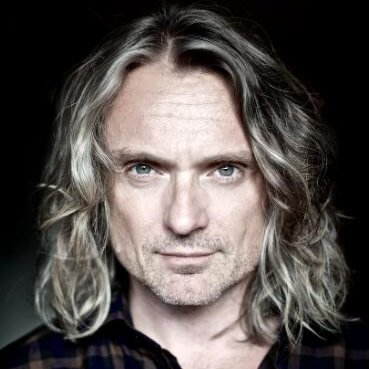 Martin Wezowski, Chief Designer at SAP's Innovation Center, has been loving and living design and tech his whole career. He moved across a broad range of design disciplines from visual, interaction, service to system design and to be leading design as a strategic endeavor. Right now Martin is on a mission to map, build and inspire a future we want to live in. As Chief Designer for SAP's Innovation Center Network Chief Innovation Office he crafts future outlooks, strategies and products, defines and runs innovation frameworks to find out what's next for SAP.
He frequently shares his passion for the future of technology and design as a speaker and guest lecturer. (TEDx, SXSW, Ada Lovelace, CeBIT, MOBx, Grace Hopper, SIME, Kinnernet, MLOVE etc.) He builds on his international adventures stretching from Poland, Sweden, China to Germany and across companies like SAP, Sony and Huawei.
Insights:
• What innovation is and the small steps any business can take to start innovating
• Why we shouldn't be scared of the future
• The basic principles of predicting the future
• Why we shouldn't focus exclusively on technology when looking at the future
• The importance of listening – now and in the future
• Where innovative companies invest to reap future profits
• Dealing with the unpredictability of change
Key Discussion Points:
[0:22] Introduction: Looking at the future from the perspective of a futurist
[3:40] What are the first steps an entrepreneur can take to innovate?
[9:27] How do you plan for the unpredictable?
[16:10] What technology impresses you?
[15:46] Should we be scared or be optimistic about the future?
[20:04] What is innovation to you?
[21:20] Innovation in a startup vs "innovation" in a traditional business
[29:00] Will the technology of the future make us more connected?
[34:40] How do you make the future better for more people?
[52:14] Favorite books
Interesting Quotes:
"The quality time at work is a system."

"What comes before strategy?"

"Being scared [of the future] as a default, is a downward spiral that will kill us."

"Technology will follow the inevitable."

"It is not the technology that gives us opportunities and threats. It's the human imagination."

"The future of humans is a social discussion."

"You build relationships, the rest will follow."

"Meditation is a human practice."

"Future is exponential."

"Change is your design brief."

"You cannot predict the future but you can move towards a direction."

"The constant change is the stability of today."
Book Recommendations: