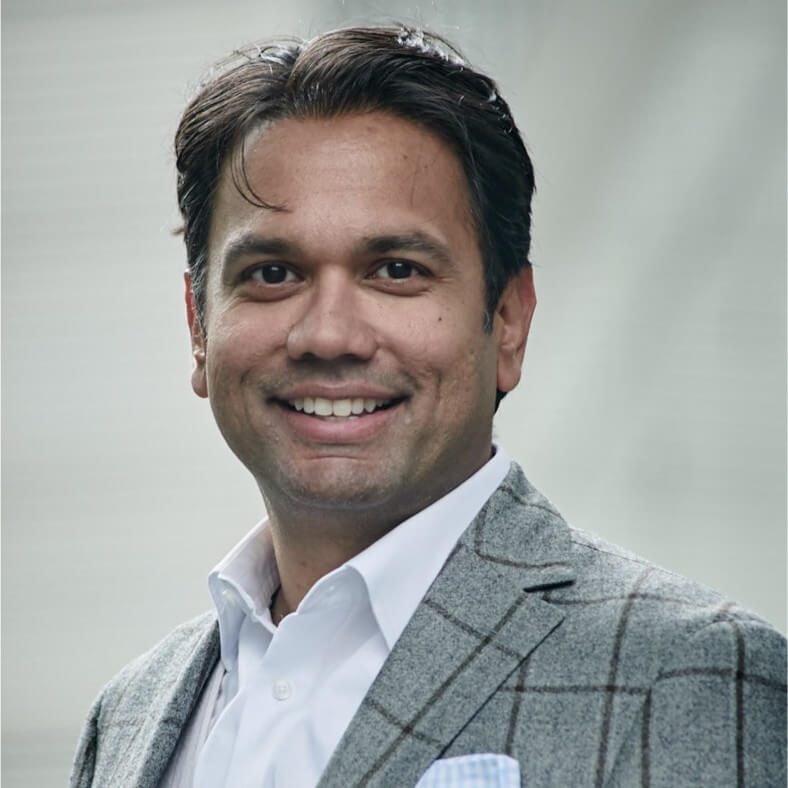 Al is the founder and CEO of IDEE GmbH. Prior to founding IDEE, he founded the forensics & cyber practice at Alvarez & Marsal, which in 12 years grew to 65 professionals and $35 million a year in revenue.
Originally from India, Al moved to Texas after high school to graduate from the University of Texas at Austin with a Bachelors Degree in Management Science and Information Systems.
After graduation, Al moved to Zurich for three years where he worked for 27 Swiss banks. Thereafter he moved back to the US and focused on product liability investigations in the Pharmaceutical industry. Since 2007, Al has spent significant time in the financial services industry where he has held many interim management roles. His last interim management role as COO was at Rubicon Global, based in Atlanta. Currently, Rubicon Global is a unicorn and is valued at over $1 billion.
Insights:
• How you create future-focused business on a sheet of paper
• Your ID, Business Collaboration & Security: How businesses use your digital identity to collaborate in a safe environment…
• Digital ID & Privacy: Keeping our data safe with business and private sector support
• Bootstrapping Your Way: Why Al & his team did no go the traditional funding route when building their business
Key Discussion Points:
[00:54] How IDEE GmbH began
[3:26] What inspired your business idea?
[5:41] How is your business different from other businesses that share digital information for easier customer access?
[9:25] Why should I trust companies like yours with my data?
[12:19] Current cybersecurity systems and your data
[20:51] How are other companies responding to this concept of sharing data and digital identity management?
[29:00] How do you protect your own identity?
[34:21] Should the government do more to protect our data?
[37:48] What resources did you use when starting your own business?
[42:52] Did you use investors to get funding for your business?
[49:27] How do you educate yourself?
Interesting Quotes:
"It's a very simple story. It begins with: I was bored."

"I resigned that afternoon and started the company…with a blank sheet of paper. The idea was 'Can I create identities that cannot be stolen?'"

"We are becoming an economy that is always creating great new products and services, but then there comes a massive speed bump…to consumer these products and services, you have to get through the signup process.."

"IDEE's philosophy has always been: 'The end user controls the data, but the business owns the data."

"Digital identity is a very new concept so it's not easy for people to fully absorb it."

"The internet connected People, IDEE wants to bring trust to that"

"No matter how smart you are, you can't read minds"
Book Recommendations: