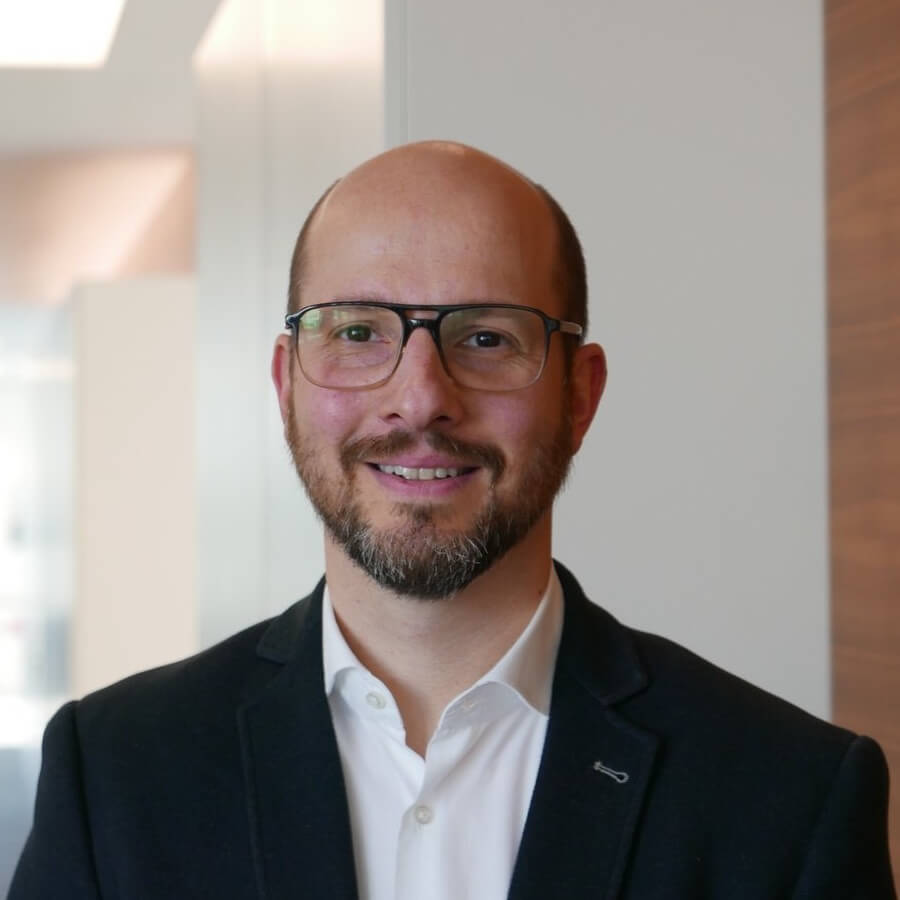 Sven Siering is the Managing Director of vent.io GmbH. This company builds and invests in digital solutions for Deutsche Leasing Group customers. Sven is former Head of the Digital Innovation Unit at Deutsche Leasing AG and is responsible for developing new digital business models for the Deutsche Leasing Group. A trained banker and graduate in business administration, he has many years of experience in setting up innovation management activities and extensive expertise in digital business, including at Deutsche Bank and Postbank and is a sought-after expert and speaker, passionate innovator and motivator with an extensive network in the financial industry.
Where would you begin if you were given a task to convince a board of directors to adopt a certain technology? In this episode, we have Sven Siering joining me on the show. He is the man who convinced key decision-makers at Postbank to adopt different innovative solutions. Also, he built a Digital Innovation Unit of Deutsche Leasing AG. He has an amazing career journey filled with many lessons that we can apply in our lives.
Insights:
• How to convince decision-makers to make certain decisions
• Finding employees for a new department
• Handling a team virtually
• Why we shouldn't focus exclusively on technology when looking at the future
• How to achieve work-life balance
• What does it take to become a head of innovation?
Key Discussion Points:
[00:46] How Sven got his first job and quit
[07:39] Lessons that Sven learned from working in a startup
[14:27] Sven's journey into the corporate world
[21:13] How Sven handled being on the tech side
[26:14] Key points to convince decision-makers to try something
[30:18] How Sven got developers to develop the product for Postbank
[32:17] Why Sven decided to leave Postbank
[33:12] Projects that Brian was most proud of, in the innovation side of Postbank
[34:38] How Sven found his new challenge after Postbank
[36:20] How Sven selected who to hire
[39:00] Sven's leadership style
[40:52] How Sven managed a team virtually
[43:43] Challenges that Sven faced as ahead of innovation at the Digital Innovation Unit
[48:25] How Sven founded a new company and went IPO
[50:10] Challenges Sven faced setting up a company inside a company and how he managed the challenges
[52:46] Sven's advice anyone who wants to be head of innovation
[55:28] Work-life balance for Ben
[59:30] Sven's favorite books
[01:01:48] Sven's message to his 18 years old self
Interesting Quotes:
"Most of the things need time and a lot of investment to push it forward and to change people's mind."

"You should be able to express yourself to convince, motivate and enable people to see the broader picture."

"When you start something new, you will not have the people in place."

"If you don't have the people in place, you can either hire the people, or look for some partners, in order to better understand the technology, or the business model."

"It is always time to go, if there's nothing to do anymore."

"Diversity can bring a lot of benefits to a team's performance."

"Work life balance is very important, and we have to deal with and find effective ways of working and living especially after the pandemic crisis where nothing will be the same as before."

"You should live to your own value and stick to them."

"We have to decide when to change something, when to leave, and when to do something new."

"Leading is taking time for people."

"It Isn't easy to find the right people when you use, the traditional channels."
Book Recommendations: