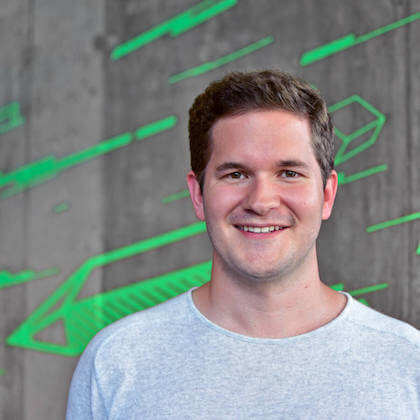 Thomas Bachem, founder and chancellor of the CODE University, he has been an internet entrepreneur since 2000. Thomas founded and built up various businesses. Among them: them Sevenload, Fliplife, Scaling Technologies, United Prototype, and Lebenslauf.com. His focus lies in software development and digital product design, however, he also works on open source projects. He is a co-founder of the CODE University of Applied Sciences, which offers bachelor programs for developers, designers, and digital entrepreneurs. Thomas is an active business angel and strong supporter of Germany's start-up ecosystem.
Insights:
• Thomas start-ups
• How Thomas started his school?
• Why did he sell his start-ups?
• Lessons learned about politics compared to the real world
• Thomas side projects
Key Discussion Points:
[01:01] Getting to know Thomas
[02:20] Digging deeper into the start-ups that Thomas has had
[08:50] Find out why Thomas founded the German association for start-ups
[11:05] The birth of lebenslauf.com an online resume creator that enabled users to have their resumes in PDF
[13:55] Find out what inspired Thomas to want to invest in a school
[16:08] How did Tom start his school?
[21:27] Did you know that students can study and pay later? Find out how.
[25:10] Digging deeper into seven load. (Thomas first start-up)
[38:22] Lessons learned about politics compared to real world
[43:46] Why did Tom sell the gaming company?
[44:52] What drove Thomas to selling his online resume creator business?
[51:25] Thomas side projects
[55:11] What would Thomas say to his 18 years old self?
[56:00] Words of wisdom from Thomas
Interesting Quotes:
"Sometimes don't, don't underestimate yourself and don't undersell yourself."

"Don't give up too much control and responsibility even if you feel young."

"Company culture is an essential thing all the time and very demanding also when running a university, which is so much about people."

"A lot of the time, the politicians are just looking for someone talk to, because an association is also part of our democratic system."

"It's always hard decisions, especially for it's your baby because you brought it up, and you put a lot of time, and it's one of the hardest things to know when to let go."

"In the end, it's still super important that you as a founder to feel overly responsible."

"When you take in so much money from investors, then obviously they have a lot of shares."

"Whatever you do, you'll have to find the money for it yourself."
Book Recommendations: