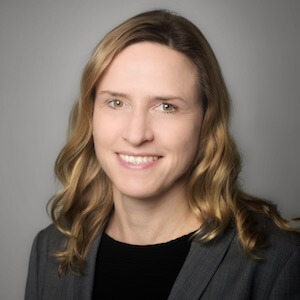 Julia Hitzbleck is an innovation consultant, trainer and entrepreneur in the life science industry. With more than 15 years of working experience, she has focused the last few years on driving a cultural change journey in Bayer by building and training an Innovation Network of more than 1000 coaches globally, designing an entrepreneurship program generating +€1bn of revenue potential and building the LifeHub co-creation space in Berlin.
With a PhD in Chemistry she started her career working in different research organizations in Germany, the U.S. and Australia as well as within Corporates before moving from product & technology development to strategy consulting, corporate development and entrepreneurship. Being trained in a number of other innovation methodologies like lean startup and business model design as well, she is mentoring and advising startups and established business leaders to grow their business and shares her insights as a frequent speaker at innovation conferences.
Insights:
Getting to know our guest
The definition of Innovation to Julia
What influences Julia's thinking?
Julia's transition from the research field
Transitioning from an academic background to business and leadership
How to gauge your leadership
Building a team
Surviving in a male-dominated career
Work-life balance
Wrapping up questions
Key Discussion Points:
[00:09] Getting to know our guest
[01:38] What is Innovation?
[03:01] Did research influence Julia's way of thinking?
[04:38] Why did Julia transition out of the research arena?
[08:13] Julia moving into product management
[09:59] Julia's advice to people who want to transition from academic to business and leadership
[11:44] The main difference between the research time and the business time out of a team perspective
[13:37] How do you know you have made it as a leader?
[14:48] Techniques that Julia uses to lead a team
[20:59] Key takeaways from Julia's experience
[24:23] A company that Julia has worked with as part of the transition
[28:58] Enabling a team of five. Examples on how to enable a 5 member's team
[31:45] Did being a woman make Julia's journey different?
[33:30] How Julia handled difficult moments in male-dominated environments
[35:01] Julia's perspective on work-life balance
[36:33] Julia's favorite books
[38:51] Julia's message to her 18 years old self
Interesting Quotes:
"Innovation is what keeps us evolving. We learn really quickly and stick to skills as kids, we accumulate knowledge and then prefer products that really provide us with value."

"The world is evolving way too quickly these days to wait until the knowledge is included in curricula and textbooks, but you need to find the right people to develop your products together."

"Completing an advanced degree, often means building up a lot of resilience, because it sounds cool. It also means you spend a lot of days and nights in the lab running experiments that don't necessarily yield the desired outcome that you were hoping to get."

"Treat other people like you want to be treated as well and be yourself."

"If you have an open mind and ear for the needs of team members and give everybody space to develop, you will be amazed what happens."

"Friction usually helps to release some creative energy and removes things out of the way that people probably didn't want to voice in the beginning. But it can be a big hurdle, if you just agree, and nobody's dares to say what they really think."

"You can't just change one function into agile, if all the mindset and decision making processes in the rest of the organization are not agile."

"Innovation also takes time. So with new products, you don't necessarily see a return on invest right away."

"A few people with positive mindsets provide a new environment for others to flourish."

"It's not only what you say, but also what other people see and wants to hear from you."

"It's super important that you pick a profession that is personally fulfilling and ideally also pays for your living."

"Lifelong learning is super important and trying to push yourself every now and then beyond your comfort zone, because that's really when learning takes place."
Book Recommendations: